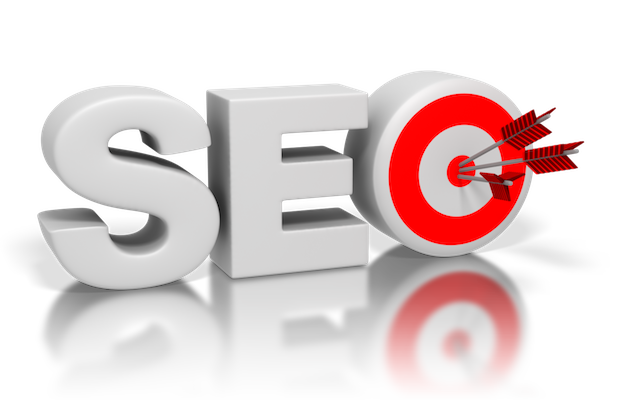 Please take a few minutes and complete the Discovery Form so that we can give you a more detailed analysis of your SEO needs.

Cyberfix Online is a Professional, Expert SEO in Houston Texas providing Search Engine Optimization, Internet Marketing & Page optimized ResponsiveWebsites for the Houston SEO and National SEO marketplace.


I work with local businesses to do their online marketing for them, so they show up at the top of the search engines and everywhere else their potential customers are looking for you online. That means, when people are looking for what you offer, on the internet, they choose you, before anybody else!
SEO Or Search Engine Optimization
SEO
which most Internet professionals call
Search Engine Optimization
, is the process of creating quality content that the search engines will recognize as quality content. This means text. Search engines cannot read images. They cannot watch a movie. Google can now read and index some text that appears inside of Flash, but the results are uncertain.

You can use a Flash intro, but we would rather see you use Flash embedded on an HTML page so the search engines can read it. Before asking why your website is not ranked first, ask yourself, should your site be ranked first? Does your site provide more high quality, valuable, unique information on your industry than other websites? If not, CyberFix will make your website a place where people will go to find accurate information.
Search Engine Optimization
companies must have talented writers who can use the English language well in order to create quality content for your site. We will use your key word phrases, but not over use them. The experts who write the search engine algorithms know the difference between a quality essay and a simple list of key words, used repeatedly, for no real purpose other than to trick the search engines.
Google gives priority to informational websites such as legitimate newspapers and magazines, social networks, and the broadcast media, over commercial websites that sell products or services. Therefore, in addition to writing articles for your website, it also helps to have an article published, and ask the newspaper or trade publication to link the article to your website.
SEO Houston
is writing. Creating quality content for your website (on-site optimization) is one of the main things that we do.
Every person it seems, has heard the way to rank well is to get a lot of crazy inbound links from unrelated sites. Forget it. The only legitimate purpose of a link is to send quality traffic to your website. Links are important, and the anchor text used in the links is very important, but only if they will send traffic to your site which will have a real interest in your website. Do you need a link from a car wash in some other country, if you are selling real estate or dental services? The search engines know the difference.
If you are in a competitive industry, your competition may do many things to get their site ranked ahead of you. The common tricks include creating doorway pages, using false or misleading key words, hijacking a high quality domain that has been abandoned or expired, linking with adult sites, etc.

Social Media Strategies
Social Media Applications
Social Media Integration
Social Media "Policy"
Online Reputation Management
Influence Brand Reputation
Increase Brand Awareness
Improve Search Engine Rankings
Increase Website Traffic
Generate Leads
It is very important to submit to local and global directories. The search engines crawl the directories constantly, and follow the links. The two most important directories – Yahoo and Open Directory – are built by human editors who judge the value of your site's content. A listing in Open Directory Project (known as ODP or DMOZ) is free but totally unpredictable. Submit once (and only once) to the category you qualify for. ODP is run by volunteers. There is no way to know if or when you will be listed. If you do get in, your listing will be copied by thousands of other directories.
The higher you are listed in the directory, the better the result. A listing in a top category of the directory indicates that you are an expert. Always submit to the highest level category for which you qualify, and ask for a duplicate listing in regional (the city where you live). Most editors will give you a second listing, if you make the request and if your site qualifies. Your listing should appear within two weeks, and then the search engines will crawl your site on a regular basis.
There are many other important issues in internet marketing. The total SEO process is a combination of writing, clean HTML code, posting to social networks, and obtaining quality links from legitimate sites. At SEO Houston we study issues that change monthly, such as what makes a link illegitimate? How many inbound links do you need, and from what types of websites? How should the anchor text of each link be phrased? The world of Houston and Global Search Engine Optimization changes constantly, as the search engines improve their very complex algorithms we at SEO Houston study the results and adapt.
It is not possible to buy search results from any of the major search engines. You can, however, purchase pay-per-click advertising which will appear near or above the search results. You pay only when someone clicks on the ad, thus the phrase pay-per-click or PPC. It costs very little to start but can become expensive if you do not have expert guidance. Contact CyberFix Online - Houston
Is Your Website "Mobile Friendly"?
How does it look on an iPhone, iPad, iPad mini?
If your on a computer, click on the right margin of your browser window and drag it to the left as far as you can, squeezing the window to the left. What happens to your website?
Does it "crop" away of the right hand side of the website so you have to scroll across to see it? Is the type so small that you have to use a magnifying glass to read it? Well my friend, that is how people are having to consume information about your company on their cell phones, iPads, and portable mobile devices if you site is not "responsive".


Take a look at this website on your cell phone. How does it look?
With 74% of people now searching for your business on mobile devices, its time to get your site "fixed". Call me and I will show you how to fix this problem on your web site and make sure you have
responsive websites
.


SEO Houston A Houston SEO company.
The first rule of any technology used in a business is that automation will magnify the efficiency. The second is that automation applied to an inefficient operation will magnify the inefficiency.
-Bill Gates
Cyberfix Online
5625 Cypress Creek Parkway Ste 321
Houston, Texas 77069
832-666-8922